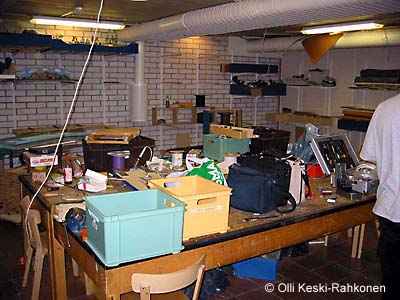 The club on friday at 16.00 (checking of the goods)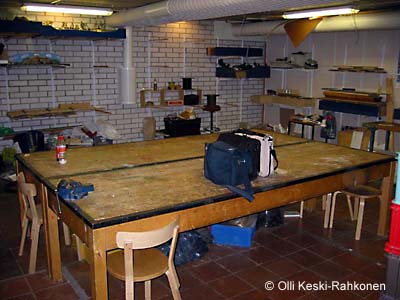 at 17.40 the van was loaded and we were ready to go to Lahti.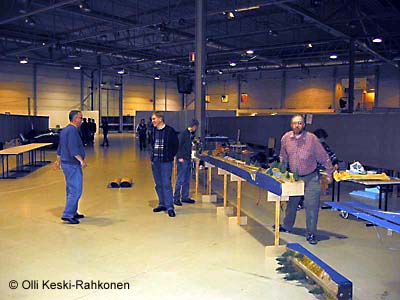 Setting up at Lahti...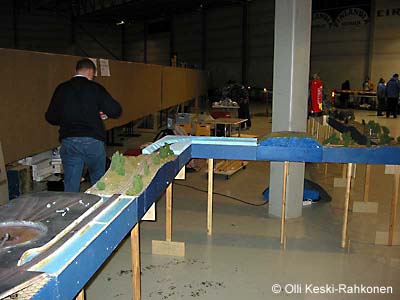 .. Setting up continues ...1>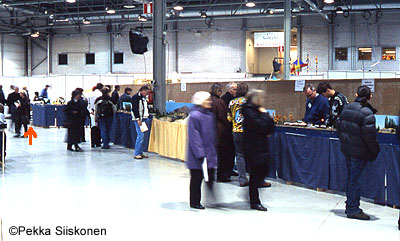 General view of the Tapiola layout (left loop begins at red arrow!)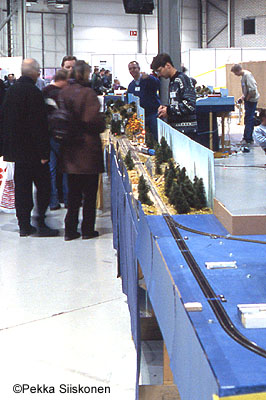 Right loop and "small station"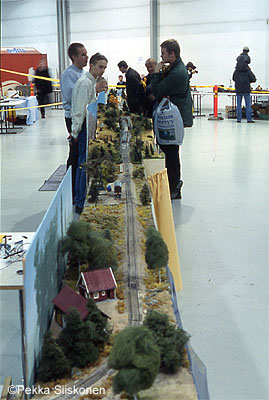 "Opa's estate", line and Johannis Likos' Fremo modules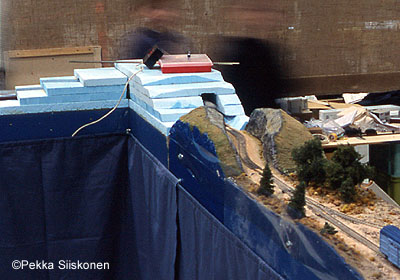 new corner, the tunnel section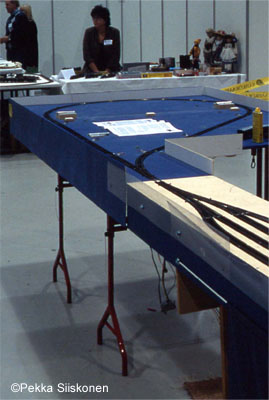 Left loop and left end of the fiddle yard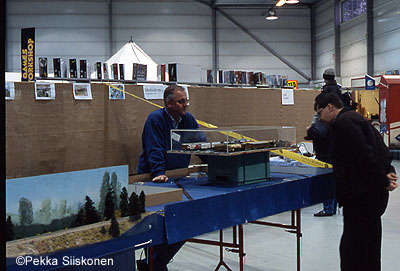 Right loop, Kari H. and the brass stock (Marklin system) on display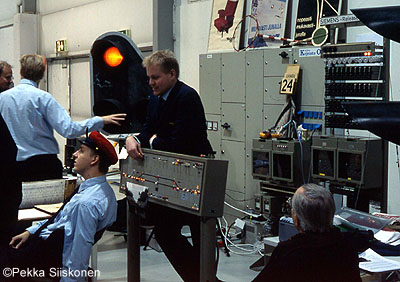 Raiderele ry, (track relay regd. ass.) department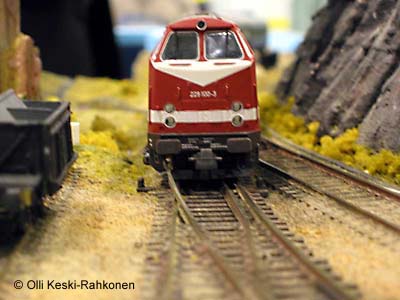 Again one of the Peco turnouts failed, this time at the big station...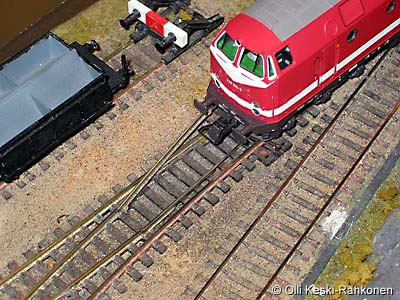 ... the turnouts won't last with our capacitor discharge units!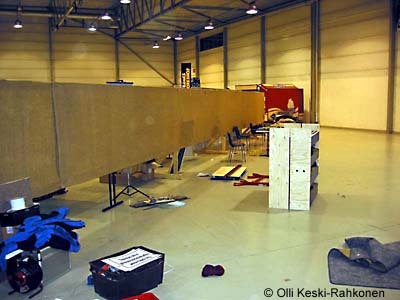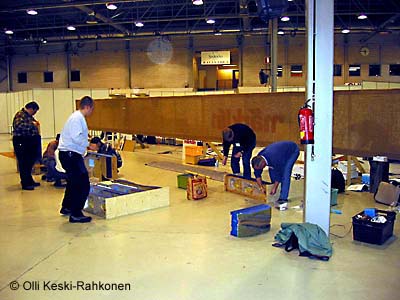 Teardown was a quickie...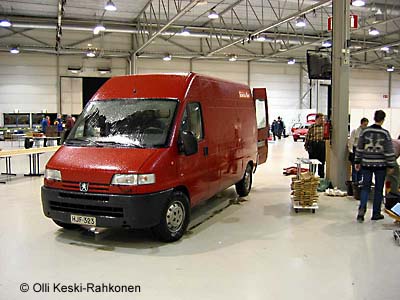 We drove the van inside to melt (see the dirty marks from melting water below the car sides...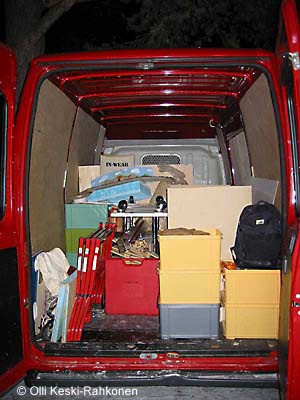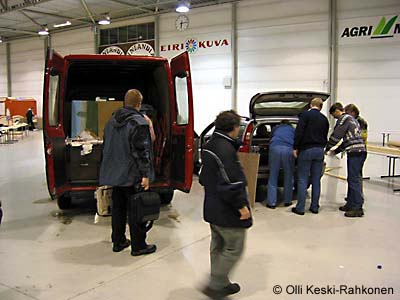 ..and the van was ready for return trip in just 1 h 15 min after closing the exhibition!